www.j-pop.de
German Site with information about Animé, Manga and japanese music.
---
Comics in Leipzig
German website.
---


Oricon Charts
The official japanese music charts
(Top 30 singles and albums).
---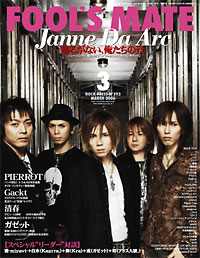 Fool's Mate
Japanese J-Rock magazine.
---
Kimono Stereo
DJ project in Cologne, Germany. Hosts party events with japanese music (Shibuya Style).